After years of passing by Harlem Shake in central Harlem, a good friend of mine finally got me in there. It was time to see if the afro-centric 50's style diner on the corner of 124th and Lenox was as cool as I heard it was...
I could already tell by the 90's throw back hip hop playing as we walked up that I was going to like this spot. The walls inside the shop were covered with portraits of celebrity supporters. The bathroom walls wrapped in vintage covers of Jet Magazine's past. A giant portrait of the reigning Miss Harlem Shake, glistening from afro to platforms stood in life size over the indoor dining area. Apparently it's a pageant they hold in the community every year. This place was getting cooler by the second!
I got the "hot mess" turkey burger with truffle fries as a suggestion from our cashier. My friend got his usual favorite, the jerk chicken burger with fries. After hearing it was my first time they ended up giving us an extra combo order just for me to try! This place just kept racking up the points!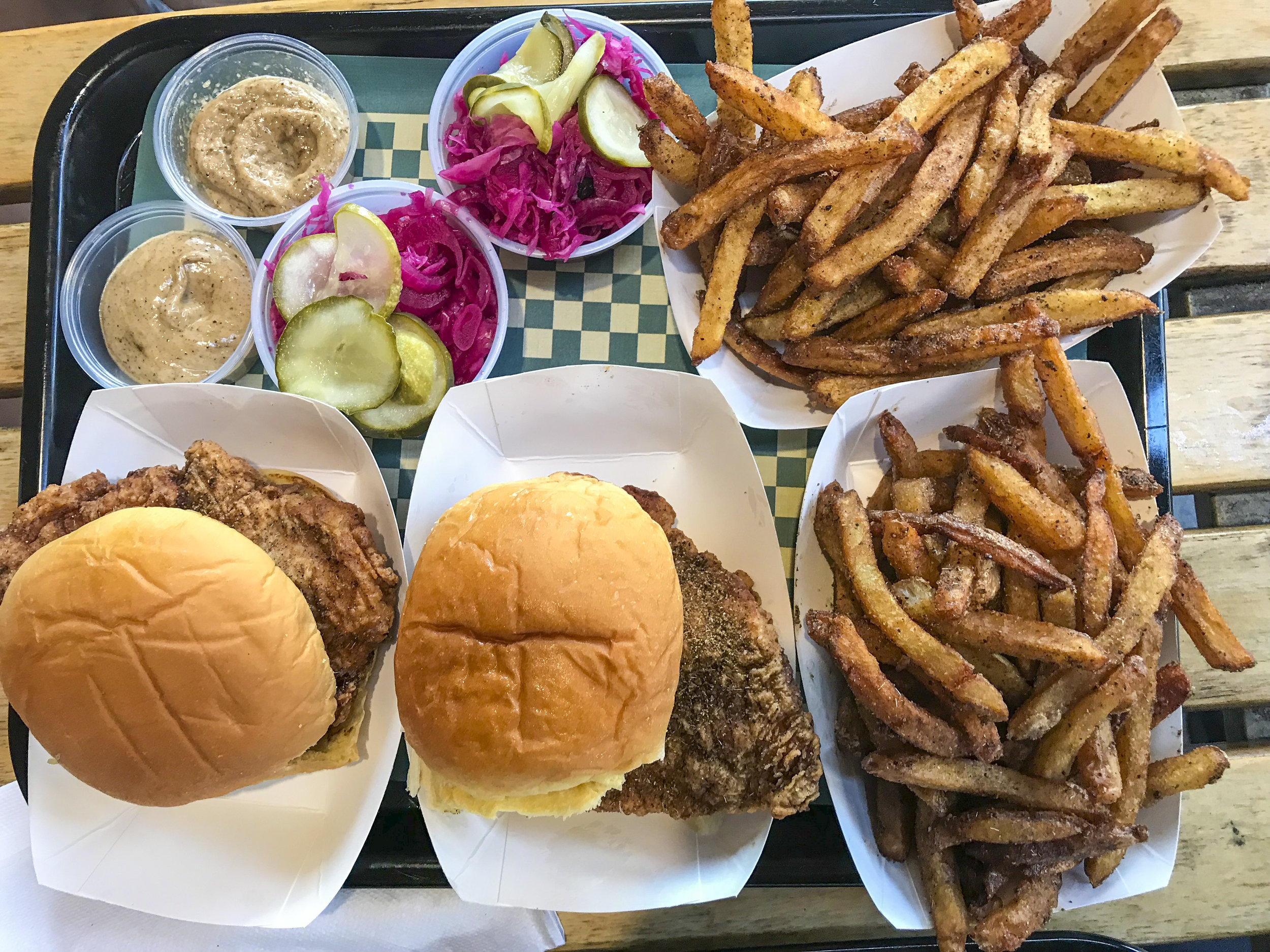 The staff was super friendly, the crowd was diverse, the music was jam worthy and most importantly, the EAT was delish! Harlem locals to Euro tourists, this is a chill spot that everyone can visit to soak up some good vibes. Kudos to Harlem Shake for being more than just a burger joint. For preserving a piece of Harlem and giving it back to the community. This 50's style diner got it right; they're integrated and cool!